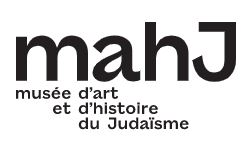 "As one of the leading museums in Paris, the Museum of Art and History of Judaism showcases Judaica as well as the works of some of the greatest artists and personalities in history, including Robert Capa, Marc Chagall, Sigmund Freud, Sigalit Landau, Charlotte Salomon, Arnold Schoenberg, Art Spiegelman and John Zorn. The museum's 2019 blockbuster exhibition devoted to the American beauty tycoon, Helena Rubinstein, enabled thousands of Americans of all backgrounds to discover this jewel of a museum."

Geoffrey Weill

President
Located in the magnificent 17th-century Hôtel de Saint-Aignan in the Marais neighborhood of Paris, the Museum of Art and History of Judaism (Musée d'art et d'histoire du Judaïsme – known as "mahJ") opened in 1998 and is devoted to showcasing major artworks from influential Jewish artists and sharing the history of Judaism in France, as well as throughout Europe and the Mediterranean.
Today regarded as one of Paris's outstanding museums, cultural organizations and tourism destinations, the mahJ collection comprises more than 12,000 works from antiquity to the present day and a wealth of archival materials. It is one of the very few Jewish museums in the world to have such a widespread historical and geographical scope.